Holy Temple Holiness Church of Deliverance, is where we minister the Gospel of Jesus Christ and his redemptive power worldwide. We hope you are encouraged and blessed as you take a glimpse into our ministry, history and life. May the peace and goodness of God follow you all the days of your life.
​
God Bless!!
Chief Apostle Julia Williams
Chief Apostle James Tilghman
Senior Pastor Prophetess Greta Tilghman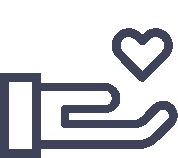 "Give, and it shall be given unto you; good measure, pressed down, shaken together and running over shall men give unto your bosom. For with the same measure that you mete withal it shall be measured to you again..."